The wait is almost over...for the first time in two years....
The Notion of Motion
Yes, the word photography means 'writing with light.' But photography is also about time. How much time do we allow light to make contact with our sensors or our film? When we are very deliberate in selecting our exposure time and in how we handle our camera and lens, we can create wonderful portraits of time and motion. And that enables us to see the world in ways that didn't exist before photography. Keep scrolling to get to the link for more information and registration.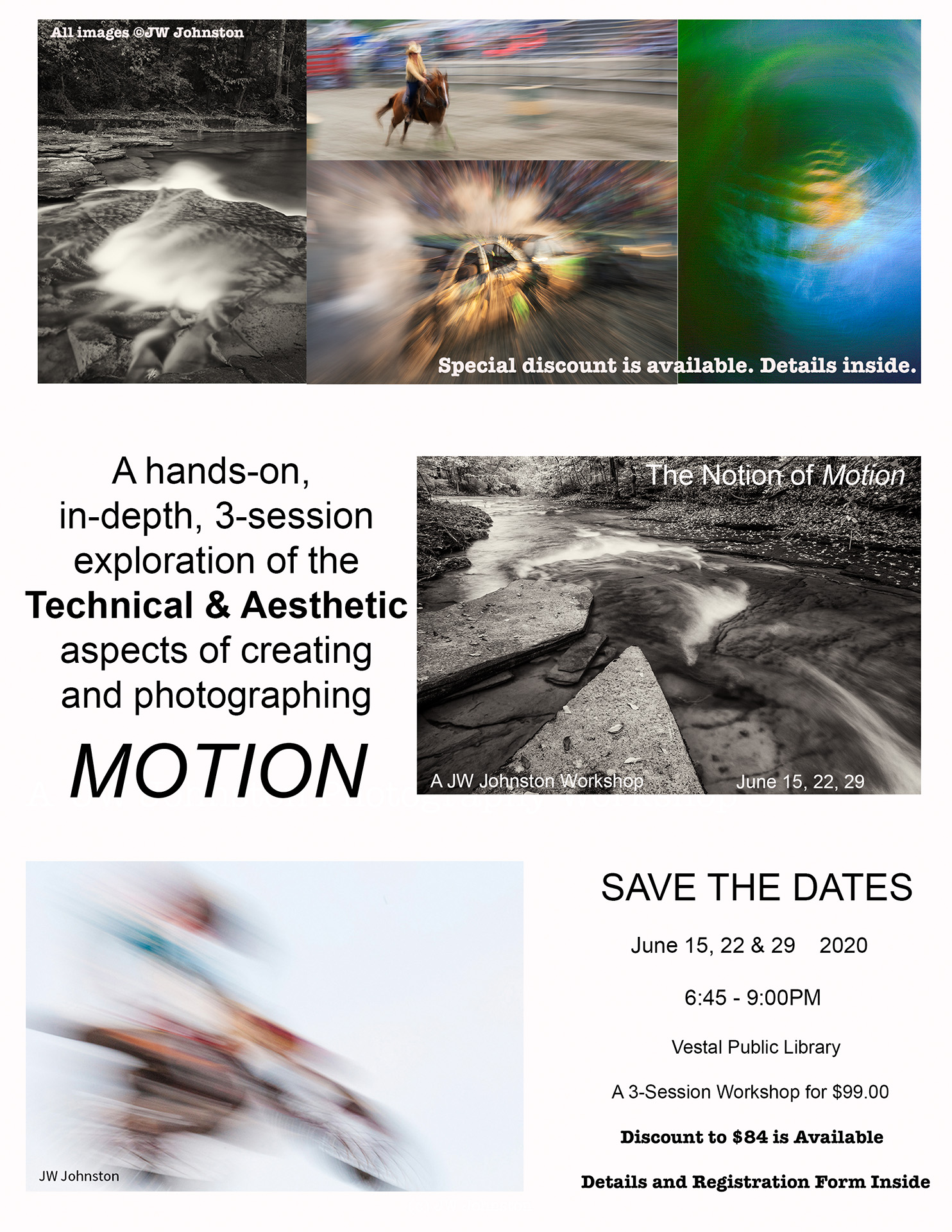 Click here to download The Notion of Motion Info and Registration Form