Smartphone Photography - Part 1
Whether you make photos with an iPhone or an Android, this course shows you how to produce breathtaking images. We begin with photography fundamentals that anyone with a camera needs to know. You'll learn how to apply those basics using the best image capture apps available. You'll transform your pictures from good to great with an amazing editing/processing app. And you'll have fun doing it. Plenty of demonstrations during classes and photo exercises in between. Participants can share their work during productive, supportive review sessions. I'll be the instructor.
Check out my iPhone work at www.instagram.com/jwjohnstonfineart or
www.jwjohnston.com and click on iPhone Sampler.
3 Mondays January 28, February 4, 11 6:30 - 8:45PM
Smartphone Photography - Part 2
Part 1 students asked for it, so here it is: Part 2. This class picks up where Smartphone Photography-Part 1 leaves off. We go beyond what we learned in Part 1, exploring more deeply what's possible with the best image-capture and processing apps available for iPhone AND Android. We then go even further with Lightroom and Photoshop apps. This class helps you produce photos worthy of not only the family album, but a gallery wall as well. As always, there are plenty of in-class demonstrations, between-class exercises and supportive reviews of your work. It is recommended that you take Part 1 before taking Part 2. I'll be the instructor. You can see my iPhone work at www.instagram.com/jwjohnstonfineart or
visit www.jwjohnston.com and click on iPhone Sampler.
3 Mondays February 25, March 4, 11 6:30-8:45PM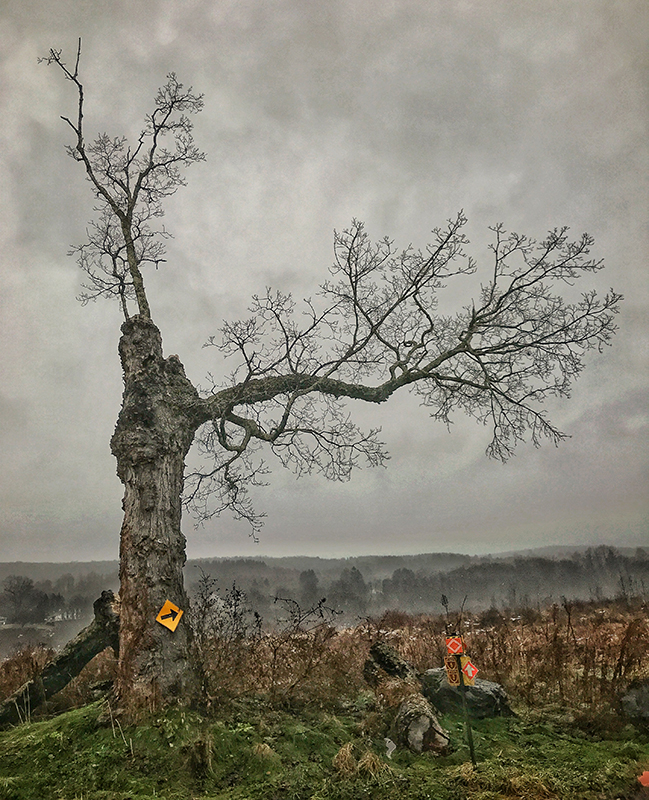 The above image was produced with an iPhone 7 Plus, December 2018.
Shooting Water
If it's Spring it must be time for Shooting Water. This class explores all the ways you can most effectively and dramatically photograph water. Whether your scene is a colorful reflection in a quiet pond, the silky water of a slow-moving stream or the rush of a waterfall, this class guides you through some simple techniques that make beautiful images of water possible, from straightforward to abstract. When do you use a tripod and when DON'T you? How can filters on your lens help? How can shutter speed transform a so-so scene into a breathtaking moment? This class shows you. New this year: a field trip. Students should bring their dSLRs to all four sessions. Students need to provide their own transportation to field trip site. This class is offered just once this year.
4 Mondays April 8, 22, 29* (field trip) and May 6
No Class April 15
Classroom Sessions times: April 8, 22 and May 6 (6:30-8:45PM)
Field Trip time: April 29 (6:00-8:00PM)